In the News: Schubert on Saudi Arabia; Edwards on education; Student in HuffPo STEAMM feature
Jan. 28, 2016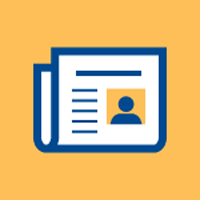 Recent news media coverage featuring Webster University community members includes:
Schubert on ORF Discussing Oil Prices, Sauidi Arabia
Samuel Schubert, professor of International Relations at Webster Vienna, appeared on Austrian National Television (ORF) on Jan. 5 about the effect fo low oil prices on Saudi Arabia. The Zeit im Bild (ZIB) Magazin segment reached an estimated audience of 214,000 which corresponds to nine percent market share.
Watch the full report here (Section "Niedriger Ölpreis macht Saudi Arabien zu schaffen") and read more about Schubert at Webster Vienna.
Edwards in Post-Dispatch on Stopping the 'School-to-Prison' Pipeline
Jimmie Edwards, a 22nd Judicial Circuit judge and adjunct faculty member of Legal Studies in the College of Arts & Sciences, penned a column in the St. Louis Post-Dispatch, "How to shut down the school-to-prison pipeline."
"Massive incarceration has failed to reduce crime and deepened racial and cultural disparities," Edwards writes. "Achieving equal justice and opportunity cannot be an adults-only process. It starts with our children and schools." 
Webster Student Featured in HuffPo STEAMM Story
Providing more opportunities for women in STEM (science, technology, engineering and mathematics) fields is considered to be one of the most important steps toward increasing gender equality. According to an article at Huffington Post, one student at Webster -- which promotes STEAMM to include arts and medicine as well -- exemplifies how that looks in these times. 
Magens Orman, a 26-year-old female engineering technician working in Sierra Nevada Corporation's (SNC) aviation and aerospace division, is pursuing her master's degree in Space Operations and Program Management at Webster University in Colorado. She originally went to college to study fine art, but in between photography classes at Metropolitan State University of Denver, she decided to try Introduction to Space.
As the article explains: "Before that class, she had 'never really thought of [her]self as a science-y person and wasn't good at math.' At the time, a profession in aeronautics seemed implausible if not impossible."
Now she's pursuing an advanced degree in science and management at Webster and encouraging others to pursue STEAMM fields "even in the face of self-doubt."
tags:  college of arts and sciences, faculty, global, webster today,
News by Topic
Tag Categories
News by Topic
Tag Categories