In the News: Schuster on downtown; Students of Mt. Thelonious; Historic preservation speaker
Mar. 16, 2016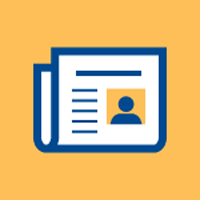 Recent news media coverage involving Webster University includes:
Schuster: 'Infrastructure for the next generation of entrepreneurs'
Julian Schuster, Webster's provost, senior vice president and chief operating officer, was part of a three-person roundtable in the St. Louis Business Journal discussing the latest projects revitalizing downtown, including the recently restored Arcade Building as home to Webster's Gateway Campus.
The three discussed how projects like CityArchRiver, the Union Station redevelopment, the National Blues Museum and the Arcade cohesively work together to create new opportunities downtown.
"We can build an infrastructure which is going to enable the next generation of entrepreneurs and startups to thrive in our city," Schuster, an economist, said. "But the most important things are the true stories of success that are not measured only in the financial well-being of the startup or financial impact on the city, but also in generating the new ways of thinking, new ways of developing products, and the new ways to generate ideas. What downtown can provide is an infrastructure in which we can learn from each other and utilize other's ideas in order to enhance our own main core of business. If everybody does that, then the entire city becomes a gigantic incubator of new ideas."
Read the full discussion with Schuster, Samantha Faerber and Mobin Khan here.
Band Formed at Webster Takes Show on National Tour
Mt. Thelonious, a three-piece band formed while each member was a student at Webster University, was featured on St. Louis Public Radio as its "Tiny Desk Top Pick."
In the segment, Mark Wallace, Alyssa Avery and Ian Lubar discuss how they came together at Webster and what they aspire to do with their band featuring Lubar on guitar and vocals, Avery on violin and vocals, and Wallace on double bass. Inspired by jazz legend Thelonious Monk, their song, "Time" was selected by the program as a top pick.
DADAH Guest Speaker on Public Radio
Max Page, professor of architecture at the University of Massachusetts Amherst, and director of its historic preservation initiatives, was on campus this month as a guest speaker for Webster's Department of Art, Design and Art History.
Some of the topic of his talk, "The Arc of Memory: Bending the Future of Historic Preservation," was covered in an interview with Robert Duffy of St. Louis Public Radio. St. Louis is known both for its historic architecture and the loss of much of that architecture, but part of Page's talk is about the social justice aspect of preservation: focusing on neighborhoods and districts that protect people, not just buildings.
Page said his lecture comes out of 20 years of thinking about historic preservation because of the 50th anniversary of the historic preservation act.

"This was a key moment of achievement" he said, "but it's time to chart the next 50 years."
Read the interview at St. Louis Public Radio.
tags:  college of fine arts, in the news, gateway campus, department of music, department of art design and art history, provost, webster today,
News by Topic
Tag Categories
News by Topic
Tag Categories