In the News: Stroble on STEM in St. Louis, Orlando opening; Page on counseling; Hayes on plagiarism
Aug. 5, 2016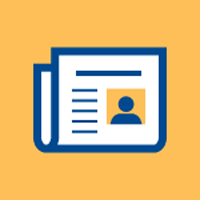 Recent news media coverage involving experts in the Webster University community includes:
Stroble on STEM Education
President Elizabeth (Beth) J. Stroble was quoted in a St. Louis Business Journal article about the growing need for STEM-educated graduates in the St. Louis region.
 An excerpt of what she said follows:
"We've had science programs all 101 years we've been in existence, but we have evolved to be responsive to what the community and our students need because STEM is an area of increasing focus for St. Louis and the country," she said.
The need for more STEM labs and updated classroom space led to the construction — now underway — of the university's new Interdisciplinary Science Building. The 85,000-square-foot building will cost $44 million and be completed in 2017.
"However, what we know about STEM these days is that it works across boundaries of traditional educational disciplines, even including humanities, languages and social sciences, as well as cultural and other elements — a single discipline doesn't have all the answers to the world's complex problems," Stroble said.
In the immediate future, Stroble said it's likely STEM grads have better job prospects. 
"It's not to say we don't have a focus on helping all graduates find employment, but, for STEM graduates in the current market, it seems to be somewhat easier," Stroble said.
The university works to help graduates find jobs through internships even while still in school, as well as job fairs and the university's relationships with local companies that are hiring. "The St. Louis economy is growing in areas such as financial services, information technology, health care, cybersecurity, plant sciences and related fields," Stroble said. "Students with a mix of technical experience, as well as a humanities and communication focus, absolutely have bright futures."
Read the full article in the Aug. 5 St. Louis Business Journal.
Stroble on Driving Economic Growth in Orlando 
Stroble was also interviewed in the Orlando Business Journal about how Webster University's new downtown location, which opened this summer, will help spur economic growth in the area. 
Counseling Faculty Part of Orlando Tragedy Response
Also in Orlando, Kristin Page, a licensed mental health counselor and Webster faculty member, was quoted in a Counseling Today article about the growing list of counselors who made themselves available in the wake of the June 12 massacre at a nightclub in the city.
"Following the shooting, many who came to counseling "just wanted to sit with someone and talk – be safe, and be heard," says Page.
"In the initial days and weeks after the attack, we were doing a lot more listening [than structured therapy]. Just letting people express how they're feeling is important, getting those feelings out there," says Page.
Hayes on Fox2 About Melania Trump Plagiarism Saga 
Longtime School of Communications professor and media ethics expert Sister Jan Hayes appeared on FOX 2 News in the Morning to discuss the topic of plagiarism after allegations of plagiarism dominated social and traditional media after Melania Trump's speech at the Republican National Convention.
Watch the full interview at Fox 2, a St. Louis Fox News affiliate.
Rockwell Appointment in Business Journal 
Rick Rockwell's appointment as associate vice president and chief communications officer was noted in the "People on the Move" section of the St. Louis Business Journal.
tags:  extended campus, faculty, in the news, counseling, media literacy, president, school of communications, webster today,
News by Topic
Tag Categories
News by Topic
Tag Categories