Flash and IE Updates Pushed Out This Week
Oct. 5, 2016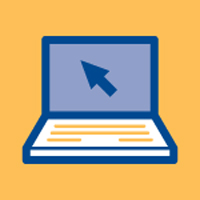 In preparation for the ADP e-Time and Attendance upgrade, which will occur for all US domestic employees and Athens next week, Information Technology will be pushing out updates to Windows users.
Last night, IT pushed out updates to the Adobe Flash Player (version 23). Internet Explorer updates will be pushed out tonight - version 10 or 11, depending on your operating system.
Mac users will need to update Flash, as well as Firefox, Safari, or Chrome (whichever browser they currently use to access ADP) on their own. We will be publishing directions on how to do this in another Webster Today article.
You will receive more information on the ADP upgrade in Webster Today later this week.
Please leave your computers turned on and connected to the Webster network overnight so that you will receive these important updates. If you use a laptop and take it home with you, you will receive the updates the next time you connect to Webster's network.
If you have questions or issues with the updates, please call the IT Service Desk at X5995. Questions about the ADP upgrade should go to payroll at payroll@webster.edu.
News by Topic
Tag Categories
News by Topic
Tag Categories