April Systems Maintenance Window
Apr. 13, 2016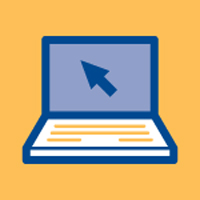 The next Systems Maintenance Window is scheduled for Friday, April 22, 10 p.m. CDT through Sunday, April 24, 3:00 p.m. CDT.
Details of the scheduled work will be provided in advance of the window through a Webster Today email as well as a Connections campus announcement. Please be advised that during these maintenance windows, you can anticipate intermittent systems access, or extended unavailability of some systems.
If your department has a critical process or cycle which requires the use of any Information Technology applications (e.g. CX, network/internet, etc.) scheduled during this time or in the future, please use the Critical Processes/Events Submission Form to request that it be added.
Please input all events that rely on the use of technology or systems. Examples include admissions or advising/registration events, programming contests, debate tournaments, internship fairs, residential move-in days, etc.
News by Topic
Tag Categories
News by Topic
Tag Categories