IT Software, Security Updates Will Improve Classroom Experience
Mar. 17, 2016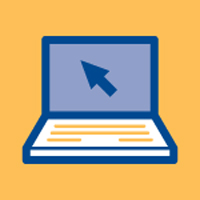 Information Technology is implementing two initiatives this spring that will benefit the global network and improve the student experience.
Ken Freeman, vice president and chief information officer, shared the following message for the Webster University worldwide community:

In alignment with the University's Strategic Plan, along with process improvement, Information Technology is prepared to implement two new initiatives this spring that will be beneficial to all constituents globally.
This will also improve student experience in the classroom.
New Initiatives:
1. Automatic Software Security Updates
Regulatory compliance
Protection from malware and viruses
2. Delivery of Approved Software
Timely and reliable
Safe and efficient
Beginning April 1, Webster email users will begin to see important information in the form of message boxes delivered through your computer. In addition, IT will post information on the Connections portal indicating what software security updates have been deployed. These messages may be informational, or may require a response from you. Please continue to check the Technology Services channel in the Connections portal for additional information.
Thank you again for your patience and assistance while we begin to implement these new initiatives. Our goal is to continue to bring new enhancements to the University community.
tags:  employee news, webster today, students, faculty, information technology,
News by Topic
Tag Categories
News by Topic
Tag Categories