Summer/Fall Lab and Classroom Software Requests due April 15
Mar. 17, 2016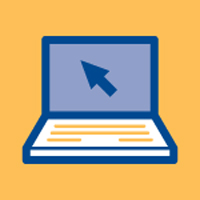 From IT Media and Academic Technology Services:
In order to manage a growing catalog of software titles, Information Technology will assess all new software requests based on a number of factors in coordination with the programs of each school. These factors include: the product life cycle, the vendor's support structure for the software, compatibility with Webster's PC/Mac platforms, and the product's global road map, among other considerations. This is in alignment with the themes of the University's strategic plan, Global Impact for the Next Century.
 
IT is currently working out the process for these submissions, but keep in mind the lab and multimedia classroom software request deadline for Summer/Fall 2016 is Friday, April 15, 2016. We will be working with the Program Chairs, and sending another announcement for how to submit your requests soon.
All requests are provided to program facilitators and department chairs to identify opportunities to support the curriculum and for budget approval and planning. We cannot guarantee that requests received after this deadline will be installed by the start of Summer/Fall 2016 classes.

We will work with academic Department Chairs to evaluate requests, plan for installation and communicate necessary information to faculty for course preparation.

Thank you for helping us prepare the labs and multimedia classrooms for Summer/Fall 2016 classes.
News by Topic
Tag Categories
News by Topic
Tag Categories