Monthlong Mindful Miles Marathon Kickoff March 16
Feb. 29, 2016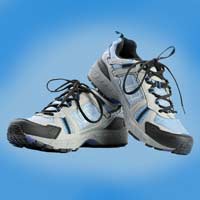 Webster Wellness, Webster Staff Alliance, Gorlok Fitness Club and Mindful by Sodexo invite Webster University students, staff and faculty at all campus locations to be a part of the 2016 Mindful Miles Marathon.
Walk/run or perform other cardio alone or with a group, covering the distance of a marathon (26.2 miles) between March 16 and April 27. The point is to commit time and energy to being deliberately active outside of everyday routines. The point is to commit time and energy to being deliberately active outside of everyday routines.
Kick-Off Events March 16
Registrations will be accepted through March, but plan to pre-register before the kickoff on Wednesday, March 16. Click here to register online.
Home Campus
At the Webster Groves campus, check-in at the kickoff will open in the University Center Sunnen Lounge from 11:30 a.m.-1 p.m. Participants who bring their signed waivers to the kick-off will receive a goodie bag! More information, including information for extended sites, can be found on the Webster Wellness website.
Registrants will have a chance to stretch out before taking an initial one-mile walk on campus.
Extended Sites
Participants at extended sites should contact their director to coordinate your local kick-off. Waivers should be sent to wellness@webster.edu. Goodie bags will be sent to extended sites after registration closes.
Prizes
Each participant who makes the goal is awarded a certificate and other Mindful Mile goodies.
Participants who achieved their 26.2 miles will be entered into prize drawings. Nine prize drawings will be open to all participants and an additional two drawings will be specifically for students only.
Opportunities will be provided to increase your chances to win a prize throughout the marathon. Look for weekly emails to keep you motivated and on track!
Prizes will be awarded at our final celebration on Friday, April 29, at noon, in the Emerson Library Conference Room. Light refreshments will be served. Extended campuses can join via phone by calling 1-888-337-0215, participant code 4171229#. 
Please direct any questions about the Mindful Miles Marathon to wellness@webster.edu.
tags:  employee news, webster life, webster today, webster wellness, webster staff alliance, gorlok fitness, sodexo,
News by Topic
Tag Categories
News by Topic
Tag Categories