Faculty Workshop: How Your Course Design Can Help Prevent Cheating
Dec. 6, 2016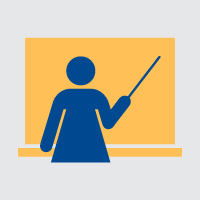 Join the Online Learning Center on Friday, Dec. 9, at 9 a.m. CST for the latest First Friday sesion, How Your Course Design Can Help Prevent Cheating.
Instructional designer and training specialist Kate Sprague will cover tips and strategies that all instructors can use to inhibit the act of academic dishonesty by thoughtfully designing activities and assignments. Participants will consider how they can use this information to help deter cheating and plagiarism from happening in their course.
 
There is no way to predict that cheating is more prevalent in an online course but come listen in on this presentation to learn a few ways that the online instructor can design assessments and assignments to encourage original and honest work from students, and what can be done if it is not.
First Friday
 
First Friday sessions are typically available the first Friday of every month at 9 a.m. Click here to view a full listing and RSVP for topics of interest.
 
Sessions include 30 minutes of information sharing followed by 30 minutes focused on implementation and use of tools to support instruction. While every session contains an online specific component all faculty at Webster University are invited to attend.
tags:  faculty, online learning, webster life, webster today, online learning center,
News by Topic
Tag Categories
News by Topic
Tag Categories