Parking Citation Changes on Webster Groves Campus
May. 20, 2016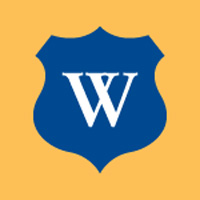 Effective June 1, 2016, parking citation fines on the Webster University Webster Groves campus will be condensed to $40, $75, and $200.
Parking citation fines and corresponding violations are as follows: 
$40 Fine Violations
Parked at the University without a current permit displayed
Parked in a visitor space
Parked in a reserved space or area
Parked in campus residential area without valid permit
Exceeded time limit in a loading zone
Blocking aisle or straddling space
Parked in a crosswalk or crosshatched area
Vehicle immobilized as a result of 4 unpaid tickets.
Parked in a barricaded area or construction area
$75 Fine Violations
Parked in a fire lane
Parked in a disabled space without a valid permit
$200 Fine Violations
Possession of a lost, stolen, altered, or forged permit
Parked on campus after privileges have been revoked
Find more information on parking policies at the Public Safety site.
tags:  employee news, students, public safety, webster today,
News by Topic
Tag Categories
News by Topic
Tag Categories