President and Provost's Faculty and Staff Holiday Party Dec. 9
Nov. 21, 2016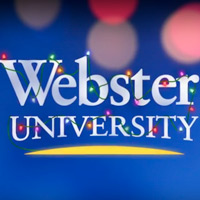 President Elizabeth (Beth) J. Stroble and Provost Julian Schuster invite faculty and staff to celebrate the holiday season with good friends and good cheer at this year's President and Provost's Faculty and Staff Holiday Party on Friday, Dec. 9, from 4-6 p.m., in the Edward Jones Commons, East Academic Building.
Donations for Food Outreach Inc.
In the spirit of the season, guests are invited to bring donations to the party for Food Outreach Inc., which provides meals and other resources to those in the community living with HIV/AIDS and cancer. Food Outreach, Inc. serves more than 2,000 people each year and is a long-standing tradition of compassion and service for the most vulnerable in our community. The majority of clients live on an annual income under $17,600 and battle a life-threatening illness. Food Outreach's dietetic counseling and nutrition education as well as our meals and groceries are free and vitally important in helping clients.
The following is a list of preferred canned food items needed for nutrition center:
Tuna fish
Turkey
Chicken
Salmon
Corn
Green beans
Mixed vegetables
Mandarin oranges
Pineapple chunks
Peaches
tags:  faculty, webster life, webster today, employee,
News by Topic
Tag Categories
News by Topic
Tag Categories