Prior Learning Webinar Sept. 21: Using Data as Architectural Framework
Sep. 15, 2016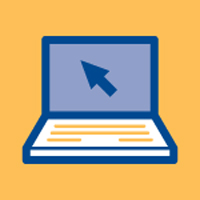 As we build capacity to help students document college-level learning gained through work experiences, training on the job, military service, volunteer activities, civic involvement, travel, or in other non-academic settings, we have attended webinars on best practices for prior learning assessment as a way to better serve non-traditional aged students.
Our next opportunity to advance this project is on Wednesday, Sept. 21, at 1 p.m. for a webinar on "Building the Case for Prior Learning: Using Data as the Architectural Framework."  
The webinar is put on by the American Council of Education. It runs until 2:30 pm and our screening will take place in the Faculty Development Center.
For more information, please see http://www.acenet.edu/events/Pages/Building-the-Case-for-Credit-for-Prior-Learning.aspx.
RSVP to askfdc@webster.edu.
tags:  academics, faculty, prior learning, faculty development center, advising, webster today,
News by Topic
Tag Categories
News by Topic
Tag Categories