Reflective Teaching Community 2016-17 Schedule
Aug. 22, 2016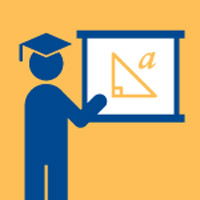 The 2016-17 Reflective Teaching Community (RTC) will hold its first meeting of the year on Friday, Sept. 9. All are welcome at this monthly gathering to discuss topics in teaching and learning in a supportive environment of like-minded colleagues.
This year's theme for RTC is "The Complexities of Engaged Learning." Last year, the group came to a consensus about the core principles that foster engaged learning, and this year, we will explore some of the practical and theoretical tensions within our principles. Our monthly topics will each highlight two opposing concepts central to engaged learning, and our readings and discussions will feature several recurring themes, including understanding student perspectives on teaching and learning, balancing practical and theoretical concerns, increasing student motivation, and encouraging inclusivity and diversity.
The Faculty Development Center invites all full-time and part-time faculty and academic partners to participate in these monthly discussions and to join us for a pizza lunch. All of our meetings are held on Fridays from 12 to 1 pm in the Faculty Development Center Suite (Emerson Library 420). Join us!
Friday, Sept. 9: Learning Theory versus Teaching Practice
Friday, Oct.7: Grading versus Growth
Friday, Nov. 4: Traditional versus Emerging Competencies
Friday, Dec. 2: The Formal Curriculum versus the Shadow Curriculum
Friday, Feb. 3: Support versus Challenge
Friday, March 3: Safety and Discomfort in the Classroom
Friday, April 14: Respecting and Challenging Authority in the Classroom and Beyond
To RSVP for the September meeting, or for more information about engaged learning at Webster, please contact Liza Dister, Faculty Development coordinator, at edister17@webster.edu or (314) 246-7602.
News by Topic
Tag Categories
News by Topic
Tag Categories