Webster Opportunities: Faculty networking event Sept. 15
Sep. 6, 2016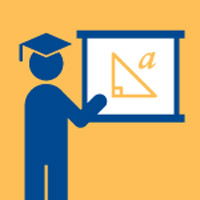 All faculty members are invited to join us for an afternoon of conversation and learning at the Webster Opportunities Networking Event on Thursday, Sept. 15, for an afternoon of learning and socializing. The event will be held from 3-5 p.m. in the East Academic Building, room 253/262 (please note that the location has changed). You are welcome to either drop in for refreshments or stay for the entire event. There will also be a prize drawing.
The goal of this event is for faculty to learn about services and resources available to them and their students. This is an excellent opportunity to become familiar with campus opportunities, learn about new developments within offices and meet colleagues from academic and student affairs.
We aim for this event to create connections between academic partners and faculty in order to support engaged student learning, and to share practices, services, and resources so that we are better equipped to reach all of our students.
Colleagues from the following offices look forward to meeting you at the event:
Academic Advising
Academic Resource Center
Alumni Programs -- Parent & Student Programs
Career Planning and Development Center
Collaborative Research
Corporate, Foundation, and Government Relations
Dean of Students Office
English as a Second Language Program
Faculty Development Center
First Year Experience Programs
Global Citizenship Program
Global Marketing & Communications
IT Information Services
Library
Multicultural Center and International Student Affairs
Office of Academic Affairs
Office of Institutional Effectiveness
Office of Student Engagement
Office of Study Abroad
Online Learning Center
Student Counseling and Life Development
Sustainability Initiatives
George Herbert Walker School of Business & Technology
For more information, please contact Liza Dister, Faculty Development Coordinator, at edister17@webster.edu.
tags:  employee news, faculty, webster life, faculty development center,
News by Topic
Tag Categories
News by Topic
Tag Categories