Save on Premiums: Wellness levers presentations March 22-23
Mar. 17, 2016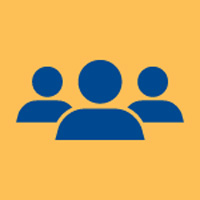 Webster University will again offer a 5 percent reduction in 2017 on medical premiums for participating employees and their spouse/domestic partner who complete their 2016 Wellness Levers.  Current employee participants recently received an email announcing this year's levers. 
Wellness Lever Presentations
We invite you to attend one of the following presentations to learn more. These meetings are available both on-site and remotely via WebEx at websteru.webex.com/websteru (password: wellness).
To access the audio, dial 1-888-337-0215 (passcode 4171229#). 
Tuesday, March 22, 10-11 a.m. CST, Library Conference Room, WebEx meeting # 922 734 316
Tuesday, March 22, 1-2 p.m.  CST, Library Conference Room, WebEx meeting # 922 503 692
Wednesday, March 23, 12-1 p.m. CST, University Center's Sunnen Lounge, WebEx meeting # 920 003 396
Wellness Levers – Key points
You have real-time access to your personal rewards program and can track your progress via Rally either through your www.myuhc.com account or the Rally mobile app.
It can also take up to 4 weeks to complete a Rally mission. Don't delay on getting started!
If you have a spouse/domestic partner enrolled on the plan, they will also need to complete the wellness levers.
In order to receive the 5 percent discount beginning Jan. 1, 2017, the Wellness Levers must be completed no later thanOct. 31, 2016.
This is a continuation of Webster University's encouragement for you to actively and regularly throughout the year pursue wellness and pro-active health management to benefit you and your family. There's no need to wait--you can  get on the Rally site through myuhc.com or through the Rally mobile app and start working on your wellness levers today!
Questions? Contact us at benefits@webster.edu
tags:  employee, human resources, webster wellness, webster today,
News by Topic
Tag Categories
News by Topic
Tag Categories