Reminder: Last Two Days for 2018 Open Enrollment
Nov. 14, 2017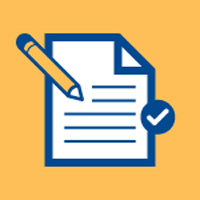 Benefits-eligible employees only have today and tomorrow to finalize enrollment in 2018 benefits. For all other plans, coverage will default to current coverage if no action is taken.
Active Enrollment for Medical Coverage
Coverage will be waived for 2018 if no medical coverage is selected. If coverage stays the same, please select same coverage. 
Special Note:  If covering a spouse/partner on medical coverage, click "Medical", even if no other changes are made, and then click "Done" to complete the attestation relating to the spouse/partner surcharge for 2018. 
Active Enrollment for Flexible Spending Accounts
FSA Health Care and FSA Dependent Care. If no additional annual amount is added to either account, no contributions will exist for 2018.
Active Enrollment for Health Savings Accounts
If no amount for 2018 is added, only employer contribution will continue. This coverage can be added at any time during the year.
For more information
tags:  employee news, faculty, human resources, webster life, webster today,
News by Topic
Tag Categories
News by Topic
Tag Categories