Reminder on Faculty Guidance for Incompletes
Oct. 16, 2017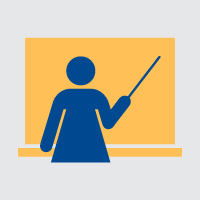 Fall 1 courses end this week. As faculty members prepare to submit grades, they and academic advisors are encouraged to review the guidance regarding Incompletes and ensure that Incompletes are only being used in appropriate situations.
Incompletes (and In Progress grades) can affect students' academic progress, course sequencing, persistence and graduation. Do not leave In Progress (IP) grades in the system.
The full document providing guidance regarding Incompletes is available on the Academic Advising website.
If the faculty of record intends to award an Incomplete, the faculty member must document the grade using an Incomplete Grade Form, which is available through the Connections Faculty Academic Services Tab. The best practices and guidance for using the Incomplete Grade Form are below:
| | |
| --- | --- |
| Requirements | Best Practice |
| Student biographical information | Electronic form will autofill this information |
| Student's remaining requirements | No more than one or two remaining assignments with their due dates, deadlines, and grading criteria and course grading scale |
| Deadline for completion of requirements | Remaining coursework completion within one term or semester |
| Alternate grade | Grade student will have earned without the completion of the remaining requirements |
When issuing an Incomplete, the faculty member must explicitly state the commitment of the student and the faculty member. The faculty of record is expected to grade submitted work and post a final grade, using a Change of Grade Form, in a timely manner.
Students should not be awarded Incompletes in lieu of earning failing grades. If the student stops attending but fails to withdraw properly, the faculty of record should assign a student's earned grade and/or a WF, not an Incomplete. Incompletes should also not be awarded when faculty members have recommended students to the Plagiarism Prevention Program (PPP).
Please also note that, if a faculty member needs the student to have continued access to WorldClassRoom in order to complete the course and resolve the Incomplete, the faculty member must forward the confirmation email received after completing the electronic Incomplete Grade Form to askfdc@webster.edu to request that access.
By more closely monitoring Incompletes and their resolutions, Webster can help keep students on track to meet their academic goals. The Academic Resource Center (ARC) is tracking data to determine if collaborative efforts among the ARC, Academic Advising, colleges and schools are helping students be more successful. 
tags:  academics, employee news, faculty, webster life, webster today, academic resource center,  academic affairs, advising,
News by Topic
Tag Categories
News by Topic
Tag Categories