Bookmark It! WebsterAdjunctinfo.org for adjunct faculty info, resources
Jan. 30, 2017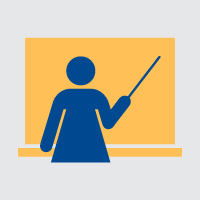 Whether you've taught as an adjunct faculty member for 20 years, or this is your first semester, please be sure to bookmark websteradjunctinfo.org for the latest updates, resources and helpful information for adjunct faculty members at Webster University.
The site, which is updated weekly or more, includes news of interest to adjunct faculty members, along with a list of resources available to adjunct faculty, the opportunity to ask questions anonymously or by name, and an FAQ section where questions are answered and posted.
Faculty can also sign up for to receive email alerts when the site is updated. Check it out.
Other items of particular interest to adjunct faculty:
tags:  employee news, extended campus, faculty, webster today,
News by Topic
Tag Categories
News by Topic
Tag Categories