News Around Webster: Ibroscheva on Bulgaria, Clinton; Tamashiro on Jeju massacre; Lochli on 'Asian giants'
Oct. 19, 2017
Recent professional news and achievements for Webster University faculty members include:
Ibroscheva on Bulgarian TV History, Clinton's Twitter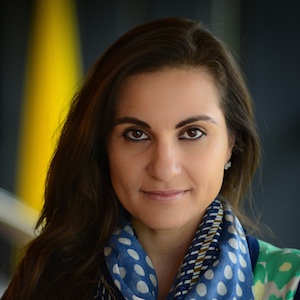 Elza Ibroscheva, associate dean in the Webster University School of Communications, recently co-authored two peer-reviewed articles in high-profile European journals.
One is on the cultural history go Bulgarian television. "East Meets West: The Cultural History of Television in Bulgaria," is published in VIEW: Journal of European Television History and Culture.
The second is on Hillary Clinton's use of Twitter in the last election campaign. "#ImWithHer. Hillary Clinton's strategic use of Twitter during the 2016 presidential campaign" is published in ComPOL: The Journal of the Political Communication Association of Italy.
Tamashiro Presents Twice on Jeju 4.3 Massacre
Roy Tamashiro gave a paper presentation, "Bearing witness to the inhuman: Signpost to wholeness and humanity?" at the Society of Philosophy and History of Education (SOPHE) annual meeting in San Antonio, Texas, on Oct. 6, 2017. The paper describes what bearing witness to the inhuman means, using the little-known Jeju 4.3 Massacre (South Korea) as a case example. Although the Jeju 4.3 Massacre is not directly related to the current tensions between North Korea and the USA, there was great interest in the value of "bearing witness" in these times of social and political unease.
Watch video here:
Tamashiro also presented his paper, "Lessons from Jeju 4·3: Social Healing & Reconciliation at Sites of Massacre", at the Asia-Pacific Peace Research Association (APPRA) Conference in Penang, Malaysia, Aug. 24, 2017.
Lochli Publishes Book on 'East Asian Giants'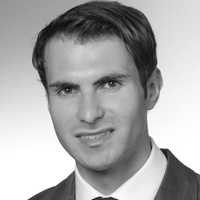 In an attempt to unpack some of the security, economic, and diplomatic dimensions between the two "East Asian giants," i.e. China and Japan, Webster Thailand's Roland Nikolaus Lochli recently published a German language book titled "Die Volksrepublik China, Japan und das Ostchinesische Meer, 1970-2012."
With a historical underpinning, the book explores the various tensions between the two states and the efforts made to resolve them. In addition, the book also investigates the influence of the United States in the region and the strategic interactions it has had and continues to have with both states. 
Read more about the book at Webster Thailand, where Lochli is professor of International Relations.
tags:  college of arts and sciences, faculty, school of communications, school of education, thailand, international relations, webster today,
News by Topic
Tag Categories
News by Topic
Tag Categories