News around Webster: Weeks on space law; Cosic film in Nepal; Church honored for book reviews
Jun. 7, 2017
Recent professional news and achievements by Webster University faculty and staff include:
Weeks Co-Authors Reports on Space Law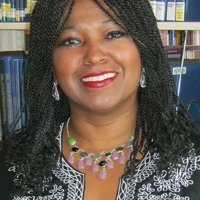 Edythe Weeks, space law expert and adjunct faculty member in History, Politics and International Relations in Webster's College of Arts & Sciences, participated by invitation in the 5th Manfred Lachs Conference (MLC17) hosted by McGill University's Institute of Air and Space Law in Montreal, Quebec, Canada. 
Weeks has taught INTL 5870: International Law and Politics of Outer Space at Webster since 2009.
The Outer Space Treaty of 1967 is 50 years old. Space law discussions are being held to advance international space law, as space activities are beginning to step up and change direction.
At the conference, participants discussed a way forward with the findings and recommendations from the International Study on Global Space Governance. Weeks is one of the space law experts who co-authored Chapter 16, "Mining and Utilization of Space Natural Resources" and Chapter 21, "Extending the Benefits and Uses of Space to All Humankind." 
The MLC17 was organized together with the United Nations Office for Outer Space Affairs (UNOOSA) as one of the key Workshops/Conferences in preparation of the United Nations Committee on the Peaceful Uses of Outer Space (UNCOPUOS) 50th anniversary of the first UNISPACE Conference. Key ideas from this conference will be presented at the Fall 2017 High-Level Forum in preparation for UNISPACE+50 with an aim to providing viable input to UNISPACE+50 in 2018.
Church Recognized by RUSQ for Book Reviews
Research Services librarian Donna Church has been chosen as a Reference & User Services Quarterly (RUSQ) notable reviewer for her books reviews in the RUSQ publication.
Every year, RUSQ asks the book review editors to select "notable reviewers" to be recognized at the Reference & User Services Association's annual awards ceremony, held during the ALA Annual Conference in June.
Church was selected as one of six notable reviewers for 2017. This designation recognizes her consistently high quality reviewing over the past few years.
Cosic's 'It Can't Go Forever #1' Screens in Nepal
Zlatko Ćosić's film "It Can't Go Forever #1" will screen as part of TIME is Love Screening - international video art program, at Gallery Mcube in Lalitpur, Nepal, June 16.
The film has previously been selected for events and festivals in Israel and the United Kingdom, among other locations.
Cosic is a video artist and adjunct faculty member in the Electronic and Photographic Media Department of Webster's School of Communications.
tags:  academics, college of arts and sciences, library, news around webster, media production, faculty, school of communications, webster today,
News by Topic
Tag Categories
News by Topic
Tag Categories