The Creativity, Evidence Faculty Learning Community Holds First Meeting Nov. 2
Oct. 17, 2017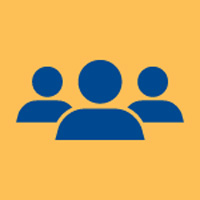 All faculty and academic partners are invited to join a new faculty learning community called the Creativity and Evidence Learning Community. The first meeting will be held Thursday, Nov. 2, 3 - 4 p.m., in the Faculty Development Center (Emerson Library 420).
The monthly meetings will focus on using digital tools to promote creativity while teaching skills such as critical thinking, digital literacy and effective communication.
Those interested in topics such as evaluating evidence and digital literacy, or interested about using Adobe tools in the classroom, should consider joining the group. 
Topics will center around the four C's - Creativity, Communication, Critical Thinking, and Career Strategy: 
Creativity: What tools can we incorporate into our classrooms that encourage creative expression, fruitful collaboration, and the promotion of original ideas?
Communication: How can we give our students the skills they need to be global citizens, to communicate effectively, to advocate productively, and to be promoters of digital literacy?
Critical Thinking: How can we support our students as critical consumers of information and how can we promote a mindset of inquiry in our classrooms?
Career Strategy: How can we help our students see the value of what they're learning by tying it to what matters in their individual careers, and by giving them tools that they feel will make them more marketable candidates?
2017 - 18 Schedule of Meetings: 
Nov. 2 - Getting started with tools for creativity
Dec. 7 - Creativity and our students' career strategy: practical digital skills, hands-on projects, and digital portfolios
Jan. 25 - Creative tools for effective communication
Feb. 22 - Critical thinking, infographics, and data visualization
March 29 - TBD
April 26 - TBD
All meetings are on Thursdays, 3 - 4 p.m., FDC (Emerson Library 420)
For more information, check out the group's webpage.
Please RSVP for the November meeting to Liza Dister, faculty development coordinator. 
tags:  employee news, faculty, webster life, webster today,
News by Topic
Tag Categories
News by Topic
Tag Categories