Sign Up by Friday: Transparent Teaching Project
Dec. 6, 2017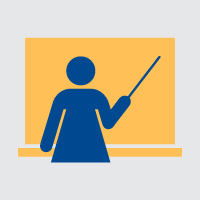 Amanda Rosen, associate professor in the Department of History, Politics, and International Relations, is seeking volunteers from the worldwide Webster community to participate in her project on Transparent Teaching. The project focuses on clear communication between professors and students about the purpose, tasks and criteria for success on course assignments.  
Research on transparency has shown positive effects on student's sense of belonging at college, academic confidence, and retention, particularly for underserved student populations. This project aims at bringing these benefits to Webster.
Those interested in participating should sign up by Friday, Dec. 8.
Ways to participate
There are two ways to participate:
1. Agree to transform just two assignments in a spring 2018 class to make them more transparent. Learn more about the principles of transparency by watching the recording of Rosen's webinar, or by reviewing the resources at the University of Nevada-Las Vegas' website. Faculty and their students will take a five minute online survey at the end of the course, administered by UNLV.
2. Participate as part of the control group. There is no need for faculty members to make any changes to their class; they just need to sign up their course for the five minute end of term survey.
How to Sign Up
Faculty members who are interested in participating should fill out a Qualtrics form to sign up their class, then register their class in the UNLV survey.  Regardless of how faculty want to participate, both forms must be completed by Friday, Dec. 8. The two surveys collectively should take no more than five minutes.
For faculty members who plan to make their courses more transparent, Rosen will be holding office hours in the Faculty Development Center this Friday, Dec. 8, from 9 a.m. - 12 p.m., CST. Consultations can be done through Skype/Vidyo/Web-ex for faculty outside of the St. Louis area.  There is a Doodle Poll to sign up for a timeslot.
Questions
Contact Rosen at amandarosen83@webster.edu with any questions about this project or for more information. 
This project has IRB approval from UNLV, reciprocated by Webster University, and is supported by the Faculty Development Center and the Provost Faculty Fellowship.
tags:  academics, extended campus, faculty, global, webster life, webster today, faculty development center, provost,
News by Topic
Tag Categories
News by Topic
Tag Categories