Spring 2017 Faculty Review Notices
Apr. 13, 2017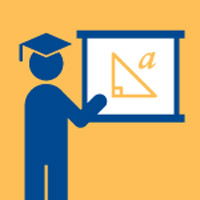 Unless otherwise noted, for each review Webster University faculty, staff and students are invited to submit written and signed testimony relevant to the following criteria:
Classroom teaching
University contributions
Professional activities/contributions
Student advising
Department contributions/service
The departments for the following faculty members have posted notice of faculty reviews during Spring 2017. Please see the text after each faculty member name for instructions and deadlines for submitting testimony. 
Note: This post is updated with new names throughout the term as notice of new reviews are received. You can find a department or faculty member's name quickly by doing a CTRL-F search for their name.
Last updated: April 13, 2017

Leigh Gerdine College of Fine Arts
College of Arts & Sciences
School of Communications
George Herbert Walker School of Business & Technology
Department of Management
Dustin Smith: The Department of Management is soliciting testimony regarding Dustin Smith for his fourth year review. Please submit comments regarding: teaching, advising, University service and professional development. Submit signed testimony (no emails, please) to the Department of Management, c/o Joe Roberts, 470 E. Lockwood, St. Louis MO, 63119 by Monday April 24, 2017.
School of Education
tags:  faculty, webster today, faculty reviews,
News by Topic
Tag Categories
News by Topic
Tag Categories