Faculty Workshop: 'Productivity Pipeline,' Overcoming Barriers to Scholarly and Artistic Efficiency
Apr. 5, 2017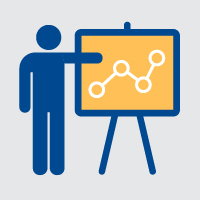 One of the most often cited barriers to scholarly and artistic productivity for faculty at primarily undergraduate institutions (PUI) is a lack of time.
For faculty who find themselves teaching demanding course loads, advising and mentoring students, and engaging in service, managing of one's time is critical to overcome in order to remain engaged in scholarship and creative productivity.
The popular concept of a "productivity pipeline" such as the system discussed by Erin Marie Furtak in "My Writing Productivity Pipeline," offers a method of tracking one's progress on various ongoing projects.
In this workshop, faculty from multiple disciplines will identify and discuss strategies to track scholarly and creative projects in various stages of development. Although the specifics of the strategies will differ, each seeks to provide practical examples for maintaining a steady stream of artistic or scholarly productivity within the context of a demanding PUI.
Join Dani MacCartney, associate professor of sociology; Doug Finlayson, professor and head of the directing program, Eric Goedereis, associate professor of psychology, and Chris Sagovac, associate professor of electronic/photographic media, on April 27, 3:30-4:30 p.m., in the Faculty Development Center to share personal strategies and learn from others. 
Even if you can't make it to the workshop, feel free to join us afterward for happy hour!
tags:  academics, faculty, webster life, faculty develoment center, webster today, employee news, ,
News by Topic
Tag Categories
News by Topic
Tag Categories