Geneva Appoints Glaveanu Head of Psychology
Sep. 11, 2017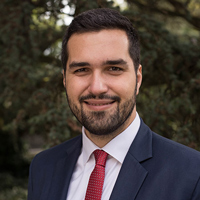 Webster University Geneva has announced the appointment of  Vlad Glaveanu as associate professor and head of the Psychology and Professional Counseling Department.
Glaveanu obtained his PhD in Social Psychology in 2012 from the London School of Economics and Political Sciences (LSE) and was associate professor at Aalborg University in Denmark from 2012-17. He is also associated with Bergen University in Norway.
His research and publications include the areas of Creativity and Innovation, Culture and Diversity, Social Change and Political Imagination, as well as the supervision of PhD candidates and post-docs. He taught courses on social psychology, educational psychology, qualitative methods, creativity and culture, among others.
At Webster University's Geneva campus, Glaveanu will lead his team of faculty members, commit to the success of our academic programs and examine new relevant areas of teaching and research. In particular, his plan on the research front is to develop partnerships with universities and funding agencies to bring grants to Webster Geneva. On the teaching front, he wishes to examine further opportunities for graduate programs in Psychology and undergraduate courses focused on Creativity and Innovation, as well as developing higher visibility for Educational Psychology.
Read more in the original announcement at Webster Geneva.
tags:  faculty, global, geneva, psychology, webster today,
News by Topic
Tag Categories
News by Topic
Tag Categories