Voluntary Summer Week Furlough; Floating Holiday Information
May. 23, 2017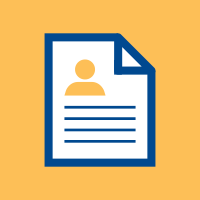 Voluntary Staff Furlough – Summer 2017
The University will again offer interested staff the opportunity to take a Voluntary one week furlough between May 27 and July 31, 2017. 
Eligibility includes all full-time and part-time U.S. staff who have been employed by the University for at least six months at the time the furlough begins. An eligible staff member may take a one week, unpaid voluntary furlough during the above dates, with advance approval of his/her supervisor. This unpaid furlough must be in a full week increment (i.e., Monday through Friday) reflecting the employee's normal weekly schedule and it must not interfere with staffing priorities of the campus or department.
 
A Voluntary Staff Furlough request form, including requested signatures, must be submitted to the Payroll Office at least two weeks in advance of the furlough. Both hourly and salaried time records for the furlough days should be left blank and the Payroll Office will enter the appropriate coding to show that the days are for unpaid furlough time.
Direct any questions about requesting time off in eTime or via the Request for Voluntary Staff Furlough form should to Payroll at payroll@webster.edu.
Floating Holiday
As announced at the St. Louis Employee Recognition Breakfast by Betsy Schmutz, associate vice president and chief human resources officer: "As an extra thanks for the hard work of our staff during the past year, the President and Provost have approved a floating holiday for all regular full-time and part-time staff to be taken between June 1 and Dec. 31, 2017." 
You must be employed on June 1, 2017 to receive this day off.
 
If eligible, on June 1, your "Floating Holiday" accrual plan in eTime will reflect one day of earned hours consistent with your budgeted hours. You should follow the standard procedure for requesting your time off with your supervisor and also in eTime using the pay code "Floating Holiday." This time must be taken by the last pay period of 2017, or will be paid out to employees who leave Webster prior to the end of 2017. 
Please contact Human Resources at humanresources@webster.edu with any questions.
 
tags:  employee news, webster today, human resources,
News by Topic
Tag Categories
News by Topic
Tag Categories