In the News: Roach on women of color; Wingo on sustainability; Commencement coverage
May. 25, 2017
Recent news media coverage involving Webster University community members includes:
Roach on Workplace Barriers for Women of Color
Nicole Roach, associate vice president for Diversity and Inclusion and senior director for Community Engagement, was one of two guests featured in a live on-air discussion on NPR affiliate St. Louis Public Radio about women of color and the barriers they face in the workplace:
"It is not having influential mentors or sponsors," said Roach. "There's a lack of informal or formal networking with influential colleagues, a lack of company role models who are members of their own race or ethnic group, and lack of high-visibility special projects and assignments."
Roach refers to the barriers women of color face in the workplace as multi-layered, saying there isn't just one barrier to be surmounted.
"The glass ceiling women face, women of color don't see the glass ceiling," Roach said. "It is a concrete ceiling. That means it is a dead end. There is nothing more to aspire to, nothing more outside of what we already have. Those different barriers have an influence on those opportunities that we do or do not have."
Read more and listen to the show at St. Louis Public Radio.
Wingo on Webster Green Move-Out for Sustainability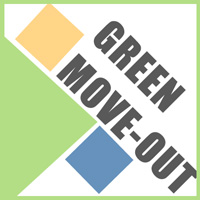 Kelsey Wingo, Sustainability planner, was quoted in a TUN story on university sustainability efforts.
In particular the story highlighted Webster's recent "Green Move Out" and "Swap Shop," which facilitated materials students no longer needed being recycled and reused by others rather than heading to a landfill as the moved out at the end of the semester.
"Not only has thrifting become a popular form of up cycling clothing and style, but we often forget how necessary these kinds of opportunities are for people who have little other options to affordably acquire the items they need," said Wingo.
Read the full story at TUN.
Commencement Coverage in St. Louis, Ghana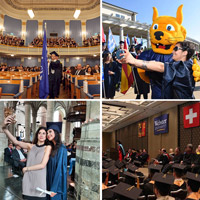 Commencement season is in high gear at Webster University, with many ceremonies taking place in May at Webster campuses around the world.
The largest ceremony each year is the one in St. Louis, where more than 1,000 graduates attended the 98th annual ceremony at The Muny in Forest Park. Worldwide this year there are 6,058 graduates who add to a Webster University alumni network that is now more than 192,000 strong.
See coverage of the ceremony in Accra, Ghana, by the Ghana News Agency, and the ceremony in St. Louis by the St. Louis Post-Dispatch. The Post coverage is expected to run in the Sunday print edition.
See early snapshots from several ceremonies around the world in this Webster newsroom post.
tags:  academics, employee news, in the news, ghana, commencement, home page, sustainability, diversity and inclusion, webster today,
News by Topic
Tag Categories
News by Topic
Tag Categories