In the News: Human Rights Conference, Cummings on health, Freeman on CHIP, Film student in American
Oct. 11, 2017
Recent news media coverage with Webster University community members includes:
Cummings in KC Star on Opioid Epidemic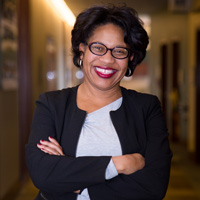 Simone Cummings, dean of Webster University's George Herbert Walker School of Business & Technology, was quoted in the Kansas City Star about her research on physicians misusing prescription drugs, and whether that contributes to the national opioid crisis:
While troubling, Cummings also said physician abuse is not the driving force behind the opioid epidemic.
Doctors generally practice in groups, she said, and it's hard for them to get away with abusing painkillers for very long. Whether they're stealing fentanyl from hospital stock or writing fraudulent prescriptions for oxycodone, someone is going to notice, like the CVS staff did in Puderbaugh's case.
"Ultimately, they always get caught," said Cummings, the dean of Webster's business school. "Unlike patients, who can go on and on and on, without anyone having the opportunity to find out they're misusing prescription drugs."
Read the full story at the Kansas City Star.
Parsons on KMOX for Human Rights Conference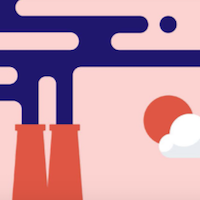 Kate Parsons was on KMOX radio with Charlie Brennan to discuss this year's Human Rights Conference, which opened today and continues tomorrow in Browning Hall on the main campus in Webster Groves.
Parsons is professor in the Philosophy Department of Webster's College of Arts & Sciences.
She discussed the topics of this year's conference, focusing on how vulnerable populations are disproportionately harmed by humanity's impact on the environment. Guest speakers will address local issues as well as other environmental impact issues around the globe.
The interview can be heard via this link. Coverage previewing the conference also appeared in the Webster-Kirkwood Times.
More information on the conference can be found in this story.
Freeman on CHIP Funding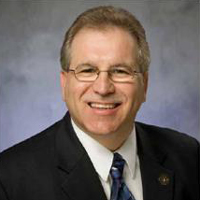 Alan Freeman, adjunct faculty member and past Alumni Award winner in the George Herbert Walker School of Business & Technology, is quoted in St. Louis Post-Dispatch coverage of Congress allowing funding for the Children's Health Care Insurance Program (CHIP) to expire:
"I believe CHIP is one of the more important federal programs in health policy," said Alan Freeman, CEO of Affinia Healthcare, a clinic that primarily serves low-income individuals. "It concerns us that children may go without preventive or primary care if their access to care is somehow impaired due to the lack of reauthorization of the CHIP program."
Read the full story at stltoday.
Film Production Student in St. Louis American
Webster University film production student David Kirkmanwas profiled in the St. Louis American, "David Kirkman's Path from Youth to Rising Filmmaker."
tags:  college of arts and sciences, faculty, in the news, school of business and technology, school of communications, webster today,
News by Topic
Tag Categories
News by Topic
Tag Categories