In the News: Cummings profile; Woolf on Trump; Cottam on online; Erbs '85 salute
Aug. 11, 2017
Recent news media coverage involving Webster University community members includes:
Cummings Profile in St. Louis American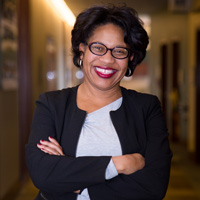 Simone Cummings was profiled in the St. Louis American for her new role as dean of Webster University's George Herbert Walker School of Business & Technology.
A St. Louis native, Cummings was announced as the new dean this spring, effective June 1.
"A lot of people think of the Walker School as a graduate institution," she said. "And we do have very large graduate programs. We are the largest provider of MBA degrees in the St. Louis region, and we are the largest provider of MBA degrees to African Americans in the United States."
However, she noted, "We are not as well known for our undergraduate education, but we are very, very strong in that area."
Read more from the story about her thoughts on the direction of the School, her background, and developments in diversity in the St. Louis region.
Cottam on Online Opportunities for Degree Completion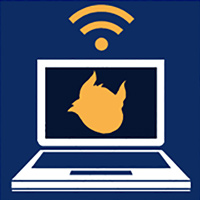 In a feature at EducationDIVE, Michael Cottam explains how Webster helps adults who dropped out of college finish their degrees years later.
"We focus on graduate students, so our average online student age is 36 years old. So you're talking about people who have careers, families," Cottam said. "The challenges aren't always an inability to handle the academics, because these are students who have had success in the past. These challenges are related to children, to family, to travel, for military students, related to deployment."
"The coaching conversation, it's a holistic approach to helping the student succeed in the goal the student wants to achieve..."
Cottam is Webster University's associate vice president for Academic Affairs and director of the Online Learning Center.
Woolf Op/Ed on Trump Boy Scouts Speech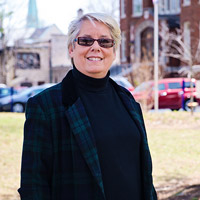 An op/ed by Linda Woolf was published in the St. Louis Post-Dispatch. The column, "Does the president owe the Boy Scouts an apology?" discusses U.S. President Donald Trump's divisive speech at the Boy Scouts of America Jamboree.
Woolf is professor of psychology and international human rights in the College of Arts & Sciences, and was recently named a fellow within the Society for the Psychological Study of Social Issues (SPSSI).
"For the boys, young men and all in the audience, I'm sure it was a thrill to see and hear the president," she writes. "According to my Eagle Scout friends, the Jamboree address traditionally is aimed to highlight citizenship and service. Sadly, these important ideas were overshadowed by the political nature of the speech, which contained many disturbing elements."
Woolf details those elements in the full column available at stltoday here.
Erbs '85 a 'Most Influential Business Woman'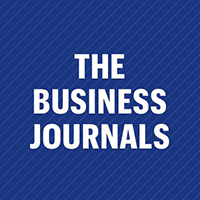 Alumna Donna Erbs '85 has been named by the St. Louis Business Journal as one of this year's Most Influential Business Women.
She received her MA in marketing from Webster University in 1985, and currently works as chief marketing officer at Anders CPAs + Advisors.
tags:  academics, alumni, college of arts and sciences, faculty, in the news, online learning, school of business and technology, webster today,
News by Topic
Tag Categories
News by Topic
Tag Categories