Stroble, Cottam on KMOX: Online programs growth at Webster
Mar. 3, 2017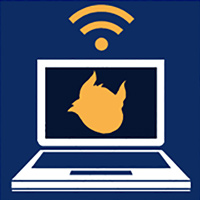 President Elizabeth (Beth) J. Stroble and Michael Cottam, associate vice president and director of the Online Learning Center, discussed Webster University's online program options and growth on the Charlie Brennan Show on KMOX 1120 AM. They appeared during the 10 a.m. hour of the show on Feb. 27.
They also discussed the new Browning Hall, Interdisciplinary Science Building, which is opening in 2017.
Asked about the history of online program development at Webster, Stroble noted, "We've been doing it since 1999."
Cottam explained that while thousands of Webster take only online courses, many others students take a combination of on-ground and online courses. "They're interactive courses that involve a faculty member and a group of students, with an average class size of around 12 students," Cottam said. "So you're working with a faculty member and your classmates on projects, assignments, etc. Geneva, St. Louis, anywhere you go in the world, you can be connected." 
"Webster's history always was to take education where students are," Stroble said. "That's why our founders landed in St. Louis to begin with. The idea to make it high-quality and convenient for students has always been part of Webster's DNA.
"Now we are offering new modes of online — not just through the computer, but in point-to-point video, or courses like Michael's describing, where you might be in one location, the professor's in another location, and you're connecting to class via video screen."
"But also you can do it on your time, and that's the convince factor that works very well, for example, for working mothers…for members of the military during deployment."
Stroble and Cottam's interview begins around the 8:15 mark of this half hours. The segment on the show also featured callers who discussed their own experiences with online learning.
Listen to the full the segment as a download/podcast file through this link. Stroble and Cottam's interview begins around the 8:15 mark of that segment.
tags:  academics, home page, in the news, home page, online learning center, online learning, president, webster today,
News by Topic
Tag Categories
News by Topic
Tag Categories