In the News: Legal Studies and human trafficking; Smith on fake news; Algieri on U.S.-Europe-China relations
Apr. 14, 2017
Recent news media coverage featuring Webster University experts includes:
Human Trafficking Event on KPLR TV, Public Radio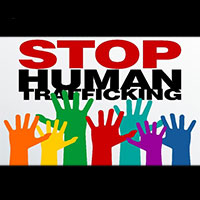 The "Stop Human Trafficking" event held last month at Webster University this month was covered by KPLR-TV.
Guest speakers Kim Allen, managing attorney with Legal Services of Eastern Missouri, and Ashley Martin, staff attorney at Legal Services of Eastern Missouri, being interviewed from Webster's East Academic Building.
Read more and watch the segment here.
In previous media surrounding this event to raise awareness of human trafficking, Robin Higgins, assistant professor and chair of the Legal Studies Department in Webster's College of Arts & Sciences, was interviewed by St. Louis Public Radio (KWMU) to discuss the regional effort to raise awareness about human trafficking.
Julie Smith in Washington Post Magazine
School of Communications adjunct faculty member Julie Smith was interviewed in a Washington Post Magazine feature on media literacy and fake news:
According to Smith, learning to discern what is meaningful, balanced and accurate in this world filled with constant information flow is a 21st-century survival skill for college students.
"Information affects our worldviews and how we see each other," Smith says. "We have to be able to distinguish what is valid and what is not or we're doomed."
Read the full story at the Washington Post.
Algieri in Der Standard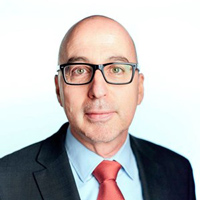 An article in Der Standard about the relationship between the United States, Europe and China featured Franco Algieri, head of the International Relations program at Webster Vienna.
The German-language article can be found here.
tags:  academics, college of arts and sciences, employee news, faculty, in the news, school of communications, webster today,
News by Topic
Tag Categories
News by Topic
Tag Categories