In the News: Polgar Israel feature; Solomon on media mergers; Hall on Comey; van Marissing on leadership
May. 12, 2017
Recent news media coverage involving Webster University includes:
Times of Israel Profile: Polgar 'Checked Male Privilege'
Webster University chess coach Susan Polgar was profiled in a Times of Israel feature, "Meet the female chess grandmaster who checked male privilege."
As a professional chess player, Susan Polgar has broken gender barriers, set records and even engaged in some post-Cold War bridge-building. Now she's finding success mentoring the next generation.
The story also goes into the value she sees in international tournaments for young players:
"Those types of social activities, cultural activities, can potentially bring countries closer, have a better understanding," Polgar said. "I always say, 'Fight on the chessboard, not off it.'"
And it includes her insights on the many diverse benefits of chess overall:
"It can teach so many important skills to young people," she said. "Think ahead before making a decision. Think before you move, about the other opponent, [the other] side. Take their plans, moves into account. Time management, creativity, dealing with winning and losing. On and on."
Read the full feature at Times of Israel.
Solomon on Media Consolidation with Tribune Sale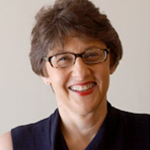 Eileen Solomon was quoted as an expert on media for a St. Louis Post-Dispatch story on Sinclair Broadcasting's deal to buy Tribune Media. The combination would lead to three St. Louis TV stations owned by the same company:
It seems like the current administration would be open to loosening the cap even further," said Eileen Solomon, a journalism professor at Webster University who once worked in the local broadcast industry. "I think it's a dangerous thing to have three (local) stations owned by the same company."
Read the full story at stltoday.
van Marissing on Leadership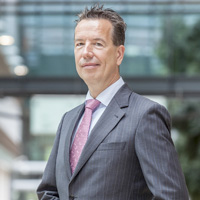 Jean Paul van Marissing, director of Webster University Leiden, is profiled in a discussion of leadership in issue #31 of Hello Zuidas:
The world is changing faster than we can keep up with, and the role of leadership is changing right along with it. Professor Jean Paul van Marissing, director of Webster University Leiden, has an inspiring vision on new leadership in a new world. Leadership is a broad concept. You don't have to be a director or a team leader – leadership can be demonstrated in every kind of situation.
"The key is that people follow you," Prof. van Marissing explains. As chairman of the board of a law firm and a diplomat in Brussels, van Marissing has gained leadership experience in various walks of life. In his view, leadership is a journey that requires perpetual investment.
See more excerpts at Webster University Leiden, or see the full article on page 25 of this issue.
Hall on Sessions Recusal, Comey Firing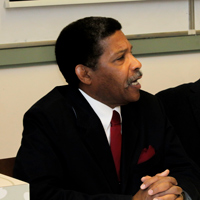 The political magazine Mic interviewed William Hall, adjunct faculty member in History, Politics and International Relations, on the subject of whether Jeff Sessions' role in the firing of FBI director James Comey was a violation of his recusal from the FBI's probe of alleged connections between Russia and the Trump presidential campaign:
However, William F. Hall, an adjunct professor of political science at Washington University and Webster University and a former director of field office for the DOJ, told Mic that, while a recusal violation might not carry any legal consequences, it could carry "extremely negative" political consequences.
"These political consequences could also very well be, potentially, far more damaging and far ranging than any possible legal consequences," Hall said in an email interview.
tags:  employee news, faculty, global, in the news, global marketing and communications, school of communications, chess, college of arts and sciences, history politics and international relations, webster today,
News by Topic
Tag Categories
News by Topic
Tag Categories