Call for Proposals: Focus on Teaching and Technology Conference
Apr. 17, 2017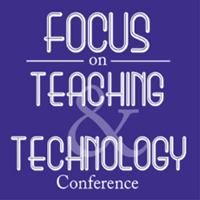 Faculty, staff and students are encouraged to consider attending or submitting proposals to the Focus on Teaching and Technology Conference (FTTC), an annual regional conference planned by representatives from nearly 15 institutions. 
Webster University community members have presented at this conference in past years.  
This year's conference is Sept. 28-29, 2017, at the University of Missouri - St. Louis (UMSL). Organizers are soliciting proposals for workshops, concurrent sessions, and discussion panels. They are particularly interested in sessions that facilitate interaction among participants.
Topic and idea recommendations include: innovative use of a technology tool, social media in instruction, mobile learning, ePortfolios, big data/data analytics and student engagement strategies.
This is an opportunity to share innovative technology and teaching experiences or forward this information to interested colleagues and encourage their participation. 
Submit your proposal online before May 1, 2017, using the online submission system. If you have questions, please contact Emily Goldstein, emily.goldstein@umsl.edu or Keeta Holmes, holmeskm@umsl.edu. 
For more information regarding the conference and past presentations, please visit the FTTC site.
tags:  academics, faculty, employee news, faculty development center, webster today,
News by Topic
Tag Categories
News by Topic
Tag Categories