Reflective Teaching Community: Safety, Discomfort in the Classroom March 3
Feb. 27, 2017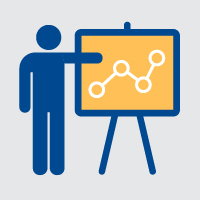 The Reflective Teaching Community (RTC) will hold its next session on Friday, Mar. 3, noon-1 p.m. CST. All part-time and full-time faculty and academic partners are invited to join the group for discussion and a pizza lunch in the Faculty Development Center Suite (Emerson Library 420). 
Those wishing to join remotely can participate via WebEx.
Molly Stehn, assistant professor in the Department of Professional Counseling, will facilitate a discussion on the topic of "Safety and Discomfort in the Classroom," which will address some of the tensions within the idea of "safe" and inclusive classroom spaces.
We want our students to feel that they are valued members of a community, and the idea of a "safe space" in the classroom has come to represent that ideal. But what do we mean, exactly, by "safe space"? Safe for whom? In what context? What is the difference between safety and comfort? Do we sacrifice the safety of some for the comfort of others—or the comfort of some for the safety of others?
Acknowledging the contradictions inherent in the ideas of safety and discomfort can create a richer understanding of power dynamics in the classroom, ultimately allowing us to help our students develop the skills that will push toward greater equity.
RSVP to Liza Dister, faculty development coordinator, at edister17@webster.edu or 314-246-7602 to attend this meeting.
tags:  faculty, webster life, webster today, employee news, faculty development center, reflective teaching community, academics,
News by Topic
Tag Categories
News by Topic
Tag Categories