Reflective Teaching Community: 'Respecting and Challenging Authority in the Classroom and Beyond' April 14
Apr. 7, 2017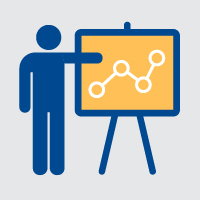 The Reflective Teaching Community (RTC) will hold its next session Friday, April 14, 12-1 p.m. CDT. All part-time and full-time faculty and academic partners are invited to join the group for discussion and a pizza lunch in the Faculty Development Center Suite (Emerson Library 420).
Those wishing to join remotely are invited to participate via WebEx. 
At this meeting, Ted Green, Professor in the Department of Teacher Education, will facilitate a discussion on the topic of "Respecting and Challenging Authority in the Classroom and Beyond," which will address issues of power, authority, and justice in the classroom and university environment at large.
How do we support students as they question authority, and is it possible to do that effectively while also working within its norms? How do we help students take on positions of power within the classroom so that they might assume these roles beyond the university?
As students develop the ability to think critically, we can expect them to challenge the authority of content we present to them; to share the authority of the classroom with us as instructors; to understand their own lived experience and that of their classmates as possessing authority; and to question the status quo of various power structures.
To RSVP for this session contact with Liza Dister, Faculty Development Coordinator, at edister17@webster.edu or 314-246-7602
tags:  academics, employee news, faculty, webster life, webster today, faculty development center, reflective teaching community,
News by Topic
Tag Categories
News by Topic
Tag Categories