Teaching Festival Preview: Faculty Workshop on Evaluating Student Work with Turnitin
Feb. 10, 2017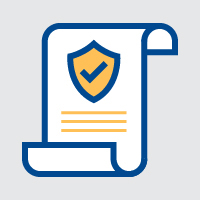 Faculty, students and academic partners are invited to attend a presentation on "Evaluating Student Work with Turnitin" on Friday, Feb. 17, 1-2 p.m. in the Library Conference Room (Library 120).
Facilitators: 
Carolyn Brown, Writing Center coordinator & Plagiarism Prevention coordinator, Academic Resource Center; and Laura Hardin Marshall, Plagiarism specialist, Academic Resource Center 
Presentation Description: This presentation will show participants how to read and evaluate a Turnitin originality report accurately, how to identify instances of plagiarism, and how to help students avoid academic dishonesty. We will also give tips to and recommendations for faculty on how to maintain academic honesty in the classroom. Participants are encouraged to RSVP by clicking here.
This presentation forms part of the 2017 Teaching Festival, brought to you by the Faculty Development Center, the Academic Resource Center, and the University Libraries. A complete program of activities can be found on the 2017 Teaching Festival.
tags:  faculty, webster life, webster today, academic resource center, plagiarism prevention, academic resource center, library, home page, teaching festival 2017, teaching festival, academic,
News by Topic
Tag Categories
News by Topic
Tag Categories