Deadline for Undergraduate Curriculum and Catalog Changes
Oct. 27, 2017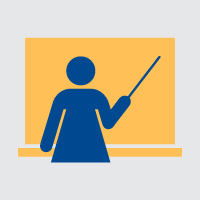 In order to move proposals through the approval system, the undergraduate Curriculum Committee has established a priority deadline regarding all undergraduate curriculum (and catalog) additions and/or changes.
Documents for any proposed changes for the 2018-2019 catalog must be to the Curriculum Committee coordinator by Nov. 14, 2017.
The Curriculum Committee will continue to receive submissions until Feb. 27, 2018, but there is no guarantee the proposals will be processed in time to make the 2018-2019 undergraduate catalog.
As a reminder, late proposals may not be approved by the catalog deadline and may be postponed to the 2019-2020 catalog year.
Please submit all proposals to Shannon Blair at currcomm@webster.edu in the Office of Academic Affairs. For any further questions, please contact Remy Cross (briancross20@webster.edu) or Benjamin Brink (benjaminbrink87@webster.edu).
tags:  academics, faculty, academic affairs, undergraduate curriculum committee, webster today,
News by Topic
Tag Categories
News by Topic
Tag Categories