WorldClassRoom Updates: Changes to Turnitin, rolling over content from previous course
Aug. 25, 2017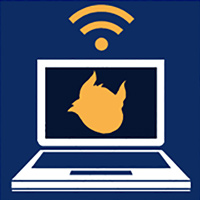 Faculty, please see the following information on updates to WorldClassRoom, including changes to Turnitin and how to roll over content from a previous course:
New Instructions for Using Turnitin in WorldClassRoom
Turnitin is a plagiarism prevention tool that compares your students' papers to sources from the internet, to content in academic databases, and to previous student papers. Using Turnitin helps students learn how to avoid plagiairsm, and it helps instructors easily identify cases of plagiarism, so instructors are encouraged to set up Turnitin-enabled assignments in WorldClassRoom.
Canvas has recently changed how to set up your assignments with Turnitin, so if you've used Turnitin before, you might have noticed that a few things have changed.
On the Academic Integrity page, you'll find information about the Plagiarism Prevention Program, further information about using Turnitin, PowerPoint presentations and handouts to use in your classes, and more.
Roll Over Content from a Previous Course You Taught
Did you know that you can easily transfer content from a previous course you taught to a current course?
Instructors can choose whether they'd like to copy their entire previous course or pick and choose which content they would like to roll over. The entire process takes less than five minutes. You can find complete instructions by visiting this Online Learning Center page.
For assistance with Turnitin or with copying content from previous courses in web-enhanced courses, please email askfdc@webster.edu.
tags:  employee news, extended campus, online learning center, online learning, faculty development center, faculty, webster today,
News by Topic
Tag Categories
News by Topic
Tag Categories