New Xerox Machines Coming to Campus
Jul. 11, 2017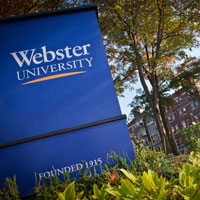 The University has entered into a new agreement with Xerox and will be receiving all new walk-up multi-functional equipment that can print, scan, copy, e-mail, and provide other functions needed in a professional office environment. 
Departments will be contacted in the near future to arrange the delivery of new and removal of the old equipment. Please work with these folks to make this a smooth transition. If there are any concerns or questions do not hesitate to call Ken Creehan ext. 6969 or e-mail him at creehan@webster.edu. 
This new Xerox agreement and equipment will also provide a conduit for the University to advance our technology in two important areas:
1.)    We will be implementing Managed Print Services. This service provides the advantage of a new and higher level of security and confidentiality. The new machines will be equipped with card readers.  Documents will not be printed until the initiator is authenticated. This will be accomplished via our new Webster ID cards. Print jobs will be directed to and held in a Webster server until they are released. Managed Print Services will also allow documents to be printed at any Xerox machine on the University network.
2.)    The new equipment will also make fax services digital and in some cases initiated from the desktop. Using the digital lines will result in cost savings for the University. Our current fax system is costly and the analog lines are being phased out by the phone company. 
While the new equipment is very easy to operate and user friendly, Xerox folks will be available as the new units are installed to assist with any training.
Thank you, in advance, for your help making this a smooth transition.
tags:  employee news, faculty, provost, webster today,
News by Topic
Tag Categories
News by Topic
Tag Categories