Summer Academic Advising Opportunities
Feb. 8, 2018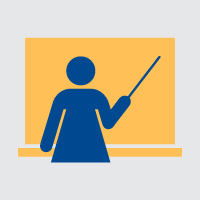 This year the Academic Advising Center will have a limited number of advising stipends available for full-time faculty to aid in our summer freshmen and transfer student registration. Both new and veteran faculty are eligible. We are mandated by Academic Affairs to have a mix of both new and experienced faculty on the summer team.
 
This is an important faculty development opportunity. Not only will you get to welcome our incoming students with other engaged colleagues but you can learn the broader curriculum and general academic policies and procedures. Veterans of the Summer Advising Team are resources in their departments for general faculty advising.
The positions call for a limited number of hours to be worked during the May-August registration season for group sessions for Freshmen as well as individual appointments in the Academic Advising Center.
 
The 8 Freshman Advising and Registration Day programs—in late May and June—will build on last year's successful model of welcoming 40 students at each of the sessions on Monday mornings and Wednesday and Thursday afternoons. We will once again meet in the East Academic Building and need 20 advisors for each session.
 
Individual advising appointments with new students are scheduled from May thru August. We will strive both to provide ample coverage throughout the summer while concentrating faculty advisor availability when students most need us.
Contact Kim Kleinman, director of Undergraduate Advising, at kleinman@webster.edu if you are interested.
tags:  faculty, academic advising, academic affairs,
News by Topic
Tag Categories
News by Topic
Tag Categories