News around Webster: Hellinger on conspiracy age, Pease on IR, Green on leadership, Singaravelu on LGBTQ in Malaysia
Oct. 9, 2018
Recent professional news and recognitions by Webster University faculty members include:
Hellinger's 'Conspiracy in the Age of Trump'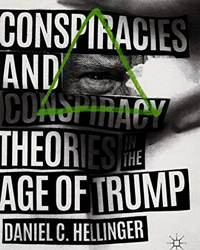 Daniel Hellinger, professor emeritus in the History, Politics, and International Relations (HPIR) department in Webster's College of Arts & Sciences, has published "Conspiracies and Conspiracy Theories in the Age of Trump" with Palgrave MacMillan.
According to one review, "This title is not just a timely look at the swirling conspiracy and counter conspiracy theories involving the 45th President of the United States…it is also a deep dive into the kind of civic and intellectual culture which has produced these theories."
This exciting book focuses on the constant tension between democracy and conspiratorial behavior in the new global order.
Learn more about the book from the publisher.
6th Edition of Pease's 'International Organizations'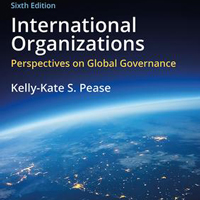 Also in HPIR, Professor Kelly-Kate Pease has published the 6th edition of her widely used text, "International Organizations: Perspectives on Global Governance."
One reviewer says Pease "has produced a wonderful update of International Organizations, clearly explaining five theoretical perspectives in international relations and illustrating how they can be applied to explain the outcomes of real cases, from Brexit to the Syrian conflict.
"A valuable resource for both beginning and advanced students, the book also provides a thorough discussion of the issues facing IOs [international organizations] as well as the positive and negative outcomes of global governance."
Learn more about the book at Routledge.
Green in Colonial Williamsburg Text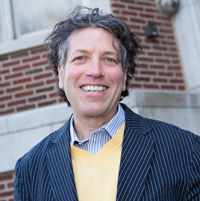 Ted Green, professor in the Webster University School of Education, contributed to a new book published by the Colonial Williamsburg Foundation, "Interpreting Leadership: Eighteenth-Century Examples for Twenty-First-Century Classrooms." 
Edited by Lisa Heuvel and Colonial Williamsburg staff, Green contributed to the Appendix on Teaching Controversial Issues.
The book was used as a case study in the National Council for Social Studies Leadership Conference this past July in Williamsburg, Virginia.
Green also recently co-authored Oh Freedom After While with Professor Emeritus Lynn Rubright, published by Webster University Press, (August 2018).
Singaravelu on Coming Out in Islamic Malaysia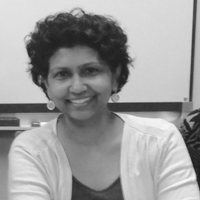 Hemla Singaravelu, professor in the Department of Professional Counseling in Webster's College of Arts & Sciences, had an article published in the Journal of Intercultural Communication Research.
The article, "The Coming-Out Process of Gay and Lesbian Individuals from Islamic Malaysia: Communication Strategies and Motivations," was contributed with co-author Wai Hsien Cheah, professor of Health Communication at Southern Illinois University at Edwardsville.
tags:  academics, college of arts and sciences, employee news, history politics and international relations, counseling, news around webster, faculty, school of education, webster life, webster today,
News by Topic
Tag Categories
News by Topic
Tag Categories