News Around Webster: Foppiani at UN, Kaiser in Macau, Cosic film in Bulgaria, CPDC honors
Jul. 6, 2018
Recent professional news and achievements involving Webster University community members include:
Foppiani Presents at UN Human Rights Session on Law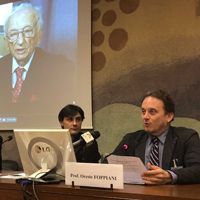 Oreste Foppiani, Webster Geneva head of the Department of International Relations and associate professor of International History & Politics, participated in and spoke at the "SOS Rule of Law" side-event at the 38th Session of the U.N. Council of Human Rights on June 20.
He highlighted the "importance of the rule of law in those countries experiencing a new generation of populists who undermine human rights using patriotism as a pretext to justify their actions." The rule of law and the respect of fundamental human rights "go on a twin-track and are indissoluble," he said.
Among the invited speakers were Ambassador Massimo Bellelli, Permanent Representative a.i. of Italy to the U.N. Office in Geneva and other International Organizations; Gianni Magazzeni, chief of the Universal Periodic Review Branch of the Office of the U.N. High Commissioner for Human Rights; Laura Harth, representative to the United Nations Institutions, Nonviolent Radical Party Trans-national Trans-party; and Matteo Angioli, Secretary of the Global Committee for the Rule of Law Marco Pannella. The panel discussion was also corroborated by a video contribution by Benjamin B. Ferencz, former chief prosecutor for the United States in the Einsatzgruppen case.
Cosic Films Screen in U.S., Bulgaria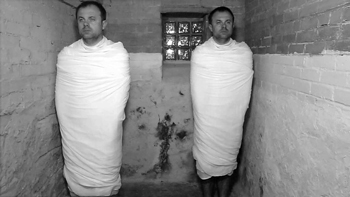 Zlatko Ćosić, video artist and adjunct faculty member in the Electronic and Photographic Media Department of Webster's School of Communications, has films screening at several festivals this month:
RE-BIRTH will screen at The Quarantine Film Festival, as part the The W:OW Project - We Are One World, artvideoKOELN, Varna, Bulgaria, July 12-14.
UN-POLLUTE and TAPETA LUCIDA will screen at the Twisted Oyster Film and New Media Festival, Zhou B Art Center, Chicago, July 20-August 5, 2018
STORY 2: SCENES 1-9 and TAPETA LUCIDA will screen at the St. Louis Filmmakers Showcase, Brown Hall, Washington University, St. Louis, July 15 at 8:30 p.m.
In all, 28 Webster faculty, students and alumni are involved in this year's showcase.
Link, Dixon, Nelson Career Development Work Recognized
The National Association of Colleges and Employers (NACE) included an employer best practices for recruiting diverse students video produced by John Link, director, and Trezette Dixon, assistant director, Employer Relations, in Webster's Career Planning & Development Center. Link served on the NACE Diversity & Inclusion Committee during the 17-18 academic year.
This is the second recognition by the Career Planning & Development Center team, which was recognized in April 2018 by the National Career Development Association (NCDA) for its International Student Community Guide, authored by Rebecca Nelson, assistant director, Career Development, which includes a catalog of career development resources and information for International Students, and will be featured in the Association's Resources for Partnering with International Students Guide. See the International Student Career Guide here.
Kaiser Presents Research in Macau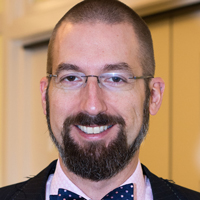 DJ Kaiser, associate dean, School of Education, presented at the 16th annual Asia TEFL International Conference in Macau SAR, China. 
His two presentations were "Sharing the Stage with a Screen: Co-teaching in Videoconference-Assisted Language Learning," which reported on his Fulbright research in Uruguay, and "Glocal Me: Negotiating Identity as an ELT Professional." 
tags:  academics, employee news, faculty, home page, school of education, news around webster, college of arts and sciences, geneva, school of communications, international relations, career planning and development center, global, webster today,
News by Topic
Tag Categories
News by Topic
Tag Categories