News Around Webster: Kracen on psycho-oncology; Corrigan's award; Weeks' book on race; McGrath at AIEA
Mar. 7, 2018
Recent professional news and achievements for Webster University faculty and staff include:
Kracen Presents Research on Psycho-oncology Clinicians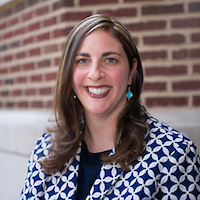 Amanda Kracen chaired a symposium at the 2018 conference of the American Psychosocial Oncology Society (APOS), along with four colleagues from the University of Denver.
Kracen, assistant professor in the Department of Psychology in the College of Arts & Sciences, is on the Program Committee for the APOS conference.
They presented findings from their collaborative research, and three Webster students were also named authors: Afton Nelson, Hannah Rowold and Taylor Michl. 
From the abstract for "Challenges, Sustaining Factors, Rewards, and Training Recommendations: Findings from a Qualitative Study of 20 Psychologists with Experience Working in Oncology":
Clinicians working in psycho-oncology face many stressors, including administrative demands, intense interpersonal relationships, ongoing loss, and ethical dilemmas. At the same time, many clinicians discuss the joy and inspirational aspect of working in oncology. To ensure that the psychosocial needs of cancer survivors are met and to increase job satisfaction and retention of individuals working in psycho-oncology, research is needed to better understand the career and professional development of clinicians who provide psychosocial services.
This symposium featured the four speakers presenting original research findings and discussing implications specifically about psychologists from the recently completed qualitative study of 20 psychologists (13 in psycho-oncology, 7 who left the field) with experience working in oncology. 
Weeks' Book on Race Released March 10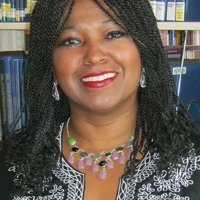 Edythe Weeks' new book, "Do Race Relations Matter, in the United States?" will be released March 10 on Amazon/Kindle. The book explores eight highly charged questions on race with an accessible approach to understanding race and escaping "race cages and paradigms."
As a Webster University adjunct faculty member and Fulbright Specialist, Weeks has focused on projects that enable students, faculty and herself to build international and intercultural competence.
Her research expertise is in political science, international relations, and race and ethnic relations for 21st century emerging colonization trends to promote solution-based studies related to outer space, the Arctic and Antarctica.
McGrath on Internationalization at AIEA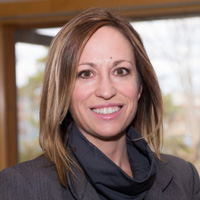 Kim McGrath, director of the Webster International Network School (WINS) program, presented "The Normal Stuff: Creating Toolkits for Internationalization," at the Association of International Education Administrators (AIEA) conference in Washington, DC. Carrie Wojenski, associate vice provost for Global Academic Programs at the State University of New York (SUNY) Albany, joined as co-presenter for this interactive session. 
After reviewing the seminal research on comprehensive internationalization, attendees were asked to revisit and reframe the work being done at their individual institutions. Who is driving internationalization in higher education? What is being done to support comprehensive internationalization and what are the real challenges? By exploring these and other questions, McGrath and Wojenski challenged participants to continue refining and improving internationalization efforts at their own institutions. The session provided examples of best practices in the field, along with a toolkit and resources for successful implementation.
AIEA is a membership organization formed in November 1982, and is composed of institutional leaders engaged in advancing the international dimensions of higher education. 
For additional information on the presentation or the WINS program, contact Kim at mcgratki@webster.edu.
Corrigan Receives Ulysses S. Grant Site Service Award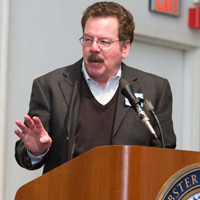 Don Corrigan, communications and journalism professor in the School of Communications, recently received the 2017 Award for Outstanding Service from the Ulysses S. Grant National Historic Site in St. Louis.
Over the years Corrigan has published many articles about the site's significance, most recently about Grant's White Haven, the main house, and its connection to the 18th U.S. President's evolving perspective on the ills of slavery.
Read more at the School of Communications. 
tags:  academics, college of arts and sciences, employee news, WINS, international relations, psychology, news around webster, school of communications, webster today,
News by Topic
Tag Categories
News by Topic
Tag Categories