News around Webster: Liberati, Chakaryan on counseling; Elstner, Carter honored; Rosen on research methods
Jan. 18, 2018
Recent professional news and achievements for Webster University faculty members include:
Rosen on 'Best Breakfast' Research Methods Approach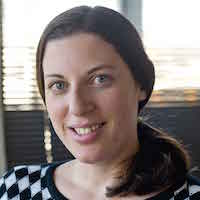 Amanda Rosen, Department of History, Politics, and International Relations, published an article in PS: Political Science and Politics, "The Best Breakfast in Town: A Comprehensive Research Methods Project."
Inspired by a restaurant in Webster Groves, this article discusses Rosen's award-winning project that teaches skills in research methodology by having students design a project around where to eat breakfast.  The project uses existing student knowledge about a topic they know well—eating breakfast—to focus their attention solely on learning their new skills in methodology. 
The use of a non-political topic helps demonstrate the value of methodology to their lives outside the classroom. The article offers a step-by-step framework for the project, where they complete literature reviews, design a study, collect and analyze data, and present their results. Students work throughout the course both individually and in groups, and ultimately critique their decisions at the end by acting as journal editors tasked to evaluate their project. 
Instructors can easily adapt the Best Breakfast in Town project according to their course size, modality, time frame, and preferred choice of topic.  Initial assessment indicates that this can be a very valuable and even fun approach to teaching methodology to political science students.
Liberati, Chakaryan on Counseling LGBTQ Victims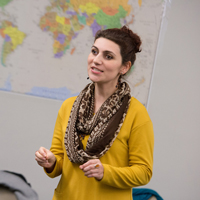 Ryan Liberati, associate professor in the Department of Professional Counseling in the College of Arts & Sciences, and Hasmik Chakaryan, assistant professor in the same department, had their article entitled, "Significance of Training for LGBTQ Intimate Partner Violence Victim Counselors," published in the Alabama Counseling Association Journal.
Per the abstract, the counseling profession continues to produce significant advances in counseling competencies with ethnic minorities; however, counselor competency with sexual minorities
remains underdeveloped. In particular, the training of counseling students with sexual minorities is vastly underdeveloped.
Their article discusses a research project on counselor competency with LGBTQ intimate partner violence victims, particularly with the implications of both academic and professional training.
Carter Gets 'Best Musical Director' Nod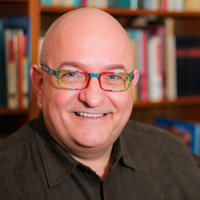 Jeffrey Carter, professor and chair of the Department of Music in the Leigh Gerdine College of Fine Arts, received a "Judy Award" in the St. Louis Post-Dispatch 2017 theatre awards. 
The awards are penned by Judy Newmark, the Post-Dispatch's theatre critic.
Carter was honored as "Best Musical Director" for his work with New Line Theatre's production of "The Sweet Smell of Success."
Carter was joined in the production by two Webster students and another faculty member. "I view these shows as application of what we teach in the Bachelor of Music music direction program in the Department of Music," he said. 
Elstner Named 'Zildjian Artist'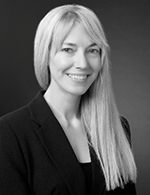 Erin Elstner, percussion instructor for the Department of Music and the Community Music School, has been named a new "Zildjian Artist." 
Zildjian is one of the world's leading makers of cymbals and drum equipment. Endorsed artists are considered among the leading percussionists and drummers in the world.
Elstner is the conductor of both the CMS Percussion Ensemble and the Webster University Percussion Ensemble
tags:  college of arts and sciences, college of fine arts, department of music, percussion, international relations, counseling, employee news, faculty, webster today,
News by Topic
Tag Categories
News by Topic
Tag Categories