2019 Benefits Open Enrollment, Nov. 1-15
Oct. 30, 2018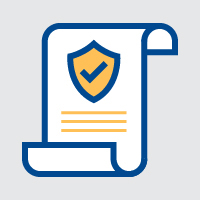 This year's benefits enrollment period is Nov. 1-15. Benefits-eligible employees will need to make an active election for medical coverage to update any benefits or to continue Flexible Spending Account or Health Savings Account contributions.
Be sure to review the 2019 Benefits information sent to your Webster email account.
Benefit Insight meetings, a benefits fair, topical overviews and contacts are listed below in order to provide assistance with choosing your benefits. All of this information and links to resources are also included in direct communications to you from Human Resources.
Benefits Insight Meetings: Oct. 30, Nov. 6, 12
These meetings are available on-site and remote via WebEx (password: 2019Benefits). Search "benefits" in Meeting Center. These meetings will provide in-depth insight comparing the medical plan options, and overview on changes and addressing your questions on other plan coverages.
Tuesday, Oct. 30, 3 - 4 p.m., University Center Presentation Room
Tuesday, Nov. 6, noon - 1 p.m., Library Conference Room
Monday, Nov. 12, noon - 1 p.m., Library Conference Room
All times above are Central Time. Look for on-going updates in your email account, reminders in Webster Today, or by visiting the 2019 Benefits page. 
Overviews of Cigna, LifeLock
Note also that there are topical sessions scheduled for an overview of Cigna/ESI (Thursday, Nov. 1, noon-1 p.m., University Center Presentation Room) and an overview of LifeLock (Tuesday, Nov. 13, noon-1 p.m., University Center Presentation Room), also available via WebEx.
Benefits Fair: Nov. 8
The Annual Benefits Fair will be held on-site on Thursday, Nov. 8,  from 11:30 a.m. - 1:30 p.m, in Sunnen Lounge. All insurance carriers will be available to respond to questions, along with Human Resources and Webster Wellness. Extended site employees can request vendor contact by sending an email to benefits@webster.edu.
Ask a Benefits Representative
Benefits support is available in Human Resources, Loretto Hall, room 210, by calling (314) 246-5012 or contacting benefits@webster.edu. Ask or email a question or make an in-person or phone/computer appointment.
You can also call a Cigna One Guide representative at (888) 806-5042 for help with any questions, even before you enroll.
For Further Information
UnitedHealthcare's website allows you to download claims activity to help with planning. This can be found under the "Claims & Accounts" section. Here you can check the status of your 2018 Wellness Levers, review Rally Healthy Rewards, for the status on the 5% discount on 2019 medical premiums. 
tags:  announcement, employee news, faculty, webster today, human resources,
News by Topic
Tag Categories
News by Topic
Tag Categories