CampusConnect VDI Launch, Training, Plans
Aug. 13, 2018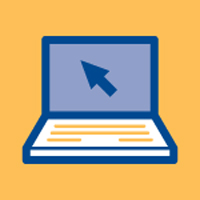 As previously announced, beginning in Fall 2018, Information Technology is launching the first phase of CampusConnect, a Virtual Desktop Infrastructure (VDI) initiative.
This first phase will provide a new way for certain students and faculty to access special software or applications with an end-goal of providing truly anytime, anywhere access to applications for all Webster students, faculty and staff in an efficient and secure way.
FAQs
Who can access CampusConnect (VDI)?
This initial phase of CampusConnect (VDI) will be limited to faculty and students teaching at or enrolled in courses at the Webster Groves main campus and St. Louis metropolitan campuses (Gateway, Winghaven and Westport). All individuals who fall in this category will have access to a base set of applications. Additionally, faculty teaching specific courses and students enrolled in those courses (Animation, Data Analytics and Education and Chemistry) at these locations will be given access to additional applications based off their academic program needs.
From where can it be accessed?
The CampusConnect (VDI) client will be accessible at the following locations for the initial phase of this initiative:
Most labs and classrooms at Webster Groves, Gateway, Winghaven and Westport campuses
 Library eClassroom
 Library Cyber Café
CampusConnect (VDI) is not available in other common areas, residential locations, personal faculty machines or on staff computers during this initial phase.
What software can I access via CampusConnect (VDI)?
In order to get the right software into the hands of those that need it, access to CampusConnect (VDI) in the first phase is based upon role and course. For example, all Webster Groves and St. Louis Metro students and faculty will have access to general applications such as Adobe Creative Cloud and the Microsoft Office applications while students enrolled in Data Analytics and the instructors who teach those courses will have access to applications such as SAP and Tableau. The Animation group will have access to additional resources for graphics processing, while the Education and Chemistry group will have access to software such as Inspiration and Geometer's Sketchpad. These individuals will have access to their applications wherever the CampusConnect (VDI) client is installed on campus. Complete software lists by group can be located in the CampusConnect (VDI) web page referenced below. 
Where can I find additional information about CampusConnect (VDI)?
Please review the list of CampusConnect (VDI) resources available at webster.edu/technology/vdi/.
Here you will find more information about the CampusConnect (VDI) rollout, complete software lists, client locations and frequently asked questions.
CampusConnect (VDI) Training for Faculty
Information Technology will be conducting training sessions for faculty members the week of Aug. 13.  Faculty are encouraged to attend one of these sessions for a demo and hands on experience on how to launch and exit CampusConnect (VDI) sessions, accessing software, saving files and more. There will be four in-person sessions available and 2 WebEx sessions available for faculty who are unable to make it to campus. Please note only in-person sessions will have any hands on component.
In-Person Sessions (All four sessions will be held in East Academic Building Lab 110)
Monday, Aug. 13, from 9-10 a.m.
Tuesday, Aug. 14, from noon-1 p.m.
Wednesday, Aug. 15, from 2-3 p.m.
Thursday, Aug. 16, from 4-5 p.m.
WebEx Sessions (Login at https://websteru.webex.com/join/kathryncoe61)
Monday, Aug.13, from 3-4 p.m.
Friday, Aug. 17, from 10-11 a.m.
Please note these sessions are targeted for faculty as only faculty and students at Webster Groves and St. Louis Metro campuses will be able to login to a CampusConnect (VDI) session for this initial phase.
Future of CampusConnect (VDI)
Feedback will be collected from faculty and students throughout the Fall semester on their experience with CampusConnect (VDI) to help pave the way for future phases and rollouts to additional groups, programs and locations. The ultimate goal of a full CampusConnect (VDI) rollout is to have access to the applications you need regardless of whether you are in your office, in a classroom, or even at a Starbucks or Panera. Please continue to stay tuned for additional news about this initiative.
If you have any questions, please don't hesitate to contact the IT Service Desk via the information below.
Webster University IT Service Desk
314-246-5995
1-866-435-7270 (toll-free)
support@webster.edu
tags:  employee news, webster life, webster today, information technology, faculty, academic affairs,
News by Topic
Tag Categories
News by Topic
Tag Categories