Important Update Regarding Concur Expense Reporting
Aug. 10, 2018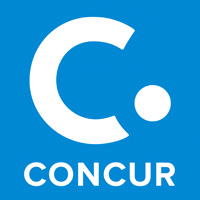 Concur has partnered with a Third-party payment processor, Bambora, to provide the payment service for expense report reimbursements. Due to this change, all Webster University Concur users will need to opt-in to the new payments system and authorize Bambora to deposit money into your bank account for reimbursements. This is a one-time authorization. Bambora will be using the bank account that is already loaded into your concur profile. Users are not required to change or re-enter their banking information.
Due to the migration, we are asking that no expense reports be submitted in Concur between Aug. 13-17. We apologize for any inconvenience this may cause, but this will facilitate the migration and minimize issues with expense report processing. If an expense report submitted before the migration is not fully processed before the migration, the user will need to use the second option below before any reimbursement can be processed.
After the migration, on Aug. 20, there will be two ways to authorize Bambora:
Beginning on Monday, Aug. 20, when a new expense report is ready for submission a pop-up will appear requesting authorization for Bambora to deposit funds into your already existing bank account. Check the box, and submit the report. This will authorize Bambora to direct deposit funding. Please note that this option is only available for expense reports submitted after the migration, and the pop-up will only appear the first time an expense report is being submitted after the migration.
Beginning on Monday, Aug. 20, a checkmark box will appear under your banking information in your profile requesting authorization. Check the box and save your profile. This will authorize Bambora to direct deposit funding.
If there are any questions about this process, please direct them to the Accounts Payable Team at ConcurHelp@webster.edu.
tags:  employee news, webster today, accounts payable,
News by Topic
Tag Categories
News by Topic
Tag Categories