Privacy and Data Security Awareness Training Coming Soon
Sep. 26, 2018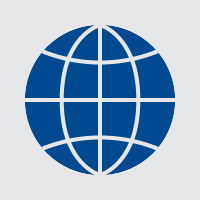 Webster University will launch interactive privacy and data security awareness training this fall for faculty and staff as part of a comprehensive initiative to educate and refine best security practices in the community.
"Employees are a critical part of the University's defense against data threats," said Kevin Heuser, senior director of information security. "We have a professional responsibility and an obligation to protect our students, alumni, faculty and staff data."
This training is a formal way of educating employees about information security. Security awareness training is a critical element of sound data management, and it is also required by various laws and regulatory guidelines. Furthermore, such training is one of the requirements for cybersecurity academic programs to obtain accreditation with the National Security Agency (NSA).
Next Steps 
Webster faculty and staff can expect rollout of the awareness and training program in October. Look for more information on this training and communication of other components of Webster's privacy and data security strategy soon.
tags:  employee news, faculty, security awareness, information technology, webster today,
News by Topic
Tag Categories
News by Topic
Tag Categories