Faculty Advising Resource Discussion Feb. 2
Jan. 29, 2018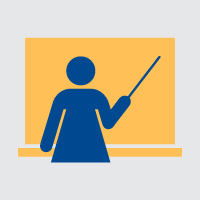 The Academic Advising Center's Undergraduate Team's third discussion on Faculty Advising Resources of this academic year is set for Friday, Feb. 2, at 2 p.m. in EAB 131.

We'd like to discuss these matters:

--Using the Grades of Concern Report to Help Vulnerable Students
--Deepening Our Use of the Student Success Portal (Starfish)
--Using Degree Plans as an Advising Tool
--Registering new Freshmen for Fall 2018 in April and the Summer

We want to build on our Sept. 15 and Nov. 17 meetings which helped us build an expanding community of advising.

Please rsvp to Kim Kleinman, director for Undergraduate Advising, at kleinman@webster.edu.
tags:  academics, faculty, advising, strategic plan, student success portal, webster today,
News by Topic
Tag Categories
News by Topic
Tag Categories