Faculty Assignment Development Institute: Redesign a course assignment with Creative Cloud
Mar. 12, 2018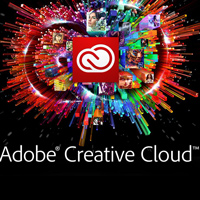 Webster University part-time and full-time faculty are invited to participate in the Adobe Faculty Assignment Development Institute, a one-day, paid opportunity for faculty to redesign a course assignment by incorporating Adobe Creative Cloud tools.
The purpose of this Institute is to help faculty learn about how the Adobe suite of applications can support critical thinking, communication skills, and students' professional goals, and to support faculty efforts to increase engaged learning and student motivation. Participants will emerge from the Institute with a revised course assignment that engages and challenges students and uses at least one Adobe application. 
This Institute is open to faculty across disciplines, not only creative or design fields, and instructors of all backgrounds and varying technical abilities are encouraged to participate. No prior knowledge of Adobe applications is necessary.
Faculty who are selected will meet the following criteria: 
Be able to attend the Institute at the Webster Groves campus 
Ongoing Webster faculty, either in a full-time capacity or part-time (who are scheduled to teach a course that they have taught at least once previously) 
Agree to provide pre- and post-survey data on their selected assignment, learning outcomes, and perceived engagement of students 
Selected faculty will receive a stipend of $100 for their participation at this one-day Institute (9-3 p.m.). The morning will include an overview of Creative Cloud tools and an interactive activity using an Adobe application. The afternoon will include an assignment redesign laboratory, during which participants will have time to redesign their assignments with support from colleagues and staff. Lunch will be provided. 
The Institute will be offered twice (faculty attend only one session): 
To express your interest, please fill out please fill out this form (should take you five minutes to complete).
For questions, please email Liza Dister, Faculty Development coordinator.
tags:  webster life, webster today, faculty development center, faculty,
News by Topic
Tag Categories
News by Topic
Tag Categories